Founder Mixer – Panel
October 3, 2017 - Blog, Community
Guadalupe Rodríguez
Guadalupe Rodríguez is the Director of Public Affairs at both Planned Parenthood Mar Monte, the largest Planned Parenthood affiliate in the country, and Planned Parenthood Advocates Mar Monte. Previously, Lupe was the Program and Policy Director and interim Executive Director at ACCESS Women's Health Justice.


Lupe served on the board of directors of Essential Access Health (formerly the California Family Health Council), and now chairs the board of ACCESS Women's Health Justice. She is also the treasurer of the board of California Latinas for Reproductive Justice. She is serving her fifth year on the Santa Clara County Commission on the Status of Women, after serving four years as the Chair. She was recently elected to the board of the Silicon Valley Chapter of Democratic Activists for Women Now (DAWN) and the Community Advisory Board for the Center for Clinical Research at Stanford University.


In 2010, Lupe was honored with the 'Generation Award for an Emerging Leader' from the California Coalition for Reproductive Freedom, and she received the "40 Under 40" Health Care Leaders award by Silicon Valley Latino magazine in 2013. She has a BA in neurobiology from Harvard University.
Carla Collins
Since April 2017 Carla Collins has served as the Interim Director for the SCC Office of Women's Policy. In this role, she oversees a $1.7 million-dollar budget and with a team five provides staff support to four county commissions and two task forces while implementing strategies to ensure that our local government is bringing a gender lens to policy and decision making, building the pipeline for women and girls leadership, and demanding equity.


Attention now is focused on 2018 – not just because of mid-term elections but also the 20th anniversary of the Office of Women's Policy. To commemorate the past as we plan the future OWP is planning informational and inspiring events throughout the year and hopes to engage more community in policy briefings and trainings, launch the State of Women and Girls 2018 and host a County Women's Caucus to inform our Public Policy Agenda. We encourage residents to sign up for our newsletter and Like us on Facebook!

A San Jose native, Carla's long-standing commitment to community and work to advance women fuels her passion to continuously engage individuals and groups in the democratic process.
Kelly Jenkins-Pultz
Kelly Jenkins-Pultz is the Regional Administrator for the San Francisco Women's Bureau office which serves the states of Arizona, California, Hawaii and Nevada.  She creates and delivers educational programs to advance women's wages, job opportunities and benefits; and provides technical assistance to educators, business and community leaders about policies and programs to enhance women's economic status.  
Kelly has expertise in the areas of equal pay, nontraditional jobs, workplace flexibility and working mothers.  She was the Women's Bureau's lead writer for the report, Fifty Years after the Equal Pay Act:  Assessing the Past, Taking Stock of the Future, issued by the National Equal Pay Task Force.  In the area of nontraditional jobs, she has initiated several interagency working groups on tradeswomen that are actively promoting new opportunities for women in apprenticeship and the trades throughout the region.  She is an active member of the San Diego Expanding Your Horizons Committee to promote career opportunities for women in the fields of science, technology, engineering and mathematics.  She also provides training to lead employers in the creation of healthy workplaces for working mothers and greater workplace flexibility for everyone.  
Prior to joining the Women's Bureau, Kelly worked with nonprofit organizations and with elected officials at the municipal, state and federal levels of government.  She holds a Master's Degree in Public Policy and Women's Studies from the George Washington University, and a Bachelor's Degree in English from St. Mary's College of Maryland.
Ruth Silver Taube
Ruth Silver Taube is the Supervising Attorney of the Worker's Rights Clinic at the Katharine & George Alexander Community Law Center at Santa Clara University School of Law, Special Counsel to Legal Aid at Work, and an Adjunct Professor at Santa Clara University School of Law.  
She collaborates with the Vietnamese American Bar Association of Northern California and the Filipino Bar Association to conduct legal clinics for monolingual Vietnamese American and Filipino clients and to screen for human trafficking.  She is Legal Services Chair of the South Bay Coalition to End Human Trafficking, a member of the South Bay Coalition's Executive Board, an alternate delegate to the Santa Clara County's Human Trafficking Commission, Coordinator of the Santa Clara County Wage Theft Coalition, and a founding member of the Bay Area Equal Pay Collaborative
After law school, Ms. Silver Taube served as a law clerk for the Honorable Ronald M. Whyte, District Court Judge for the Northern District of California, as a Federal Mediator at the EEOC, a panel mediator at the United States Department of Justice, Civil Rights Division, and a partner at the Law Office of Silver and Taube where she specialized in employment law and benefits.  Before law school, she was a journeywoman machinist, President of IAM Local 547, and a Field Representative for SEIU Local 535.  She also taught at Njala University College in Sierra Leone with the Canadian Peace Corps.
She received the Unsung Hero Award from the Santa Clara County Victim Support Network in 2013 for her workers' rights and human trafficking work.  She was the keynote speaker at the Vietnamese American Bar Association's dinner in 2013 and received a Certificate of Special Congressional Recognition from Congresswoman Anna Eshoo for her efforts to provide legal services to the Vietnamese American community.   In 2016, she received the Pro Bono Recognition Award from the Santa Clara County Bar Association.
She is a graduate of the University of Michigan (B.A. with high distinction, Phi Beta Kappa); the University of California at Berkeley (M.A.); and Santa Clara University School of Law (summa cum laude).   
Aly Sheppard
Aly Sheppard ​brings an analytical mindset to sales and marketing in the biotech and mental health sectors.​
​
​From pharmaceutical sales to program modeling, Aly uses her experience in experimental design to trouble-shoot and find data-driven solutions. Aly currently works as a ​Grants Coordinator at Caminar, a mental health nonprofit. Her priorities include analyzing and communicating the impact of Caminar's programs while growing the nonprofit's grant portfolio.​
Aly holds a Bachelor of Science in Biochemistry from the Georgia Institute of Technology​, and she is always looking for new ways to learn.


Moderator – Kali Williams, Founder of Hack the Patriarchy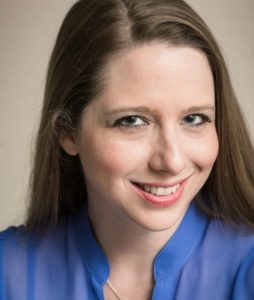 Kali created Hack the Patriarchy after attending a few hackathons and seeing that there is still a pretty low presence of women. As a feminist and a long time advocate for women, she saw a possibility to create a space that put women and underrepresented folks at the forefront of tech while focusing on projects that can make tremendous real world social impact.




YOU MIGHT ALSO LIKE THESE